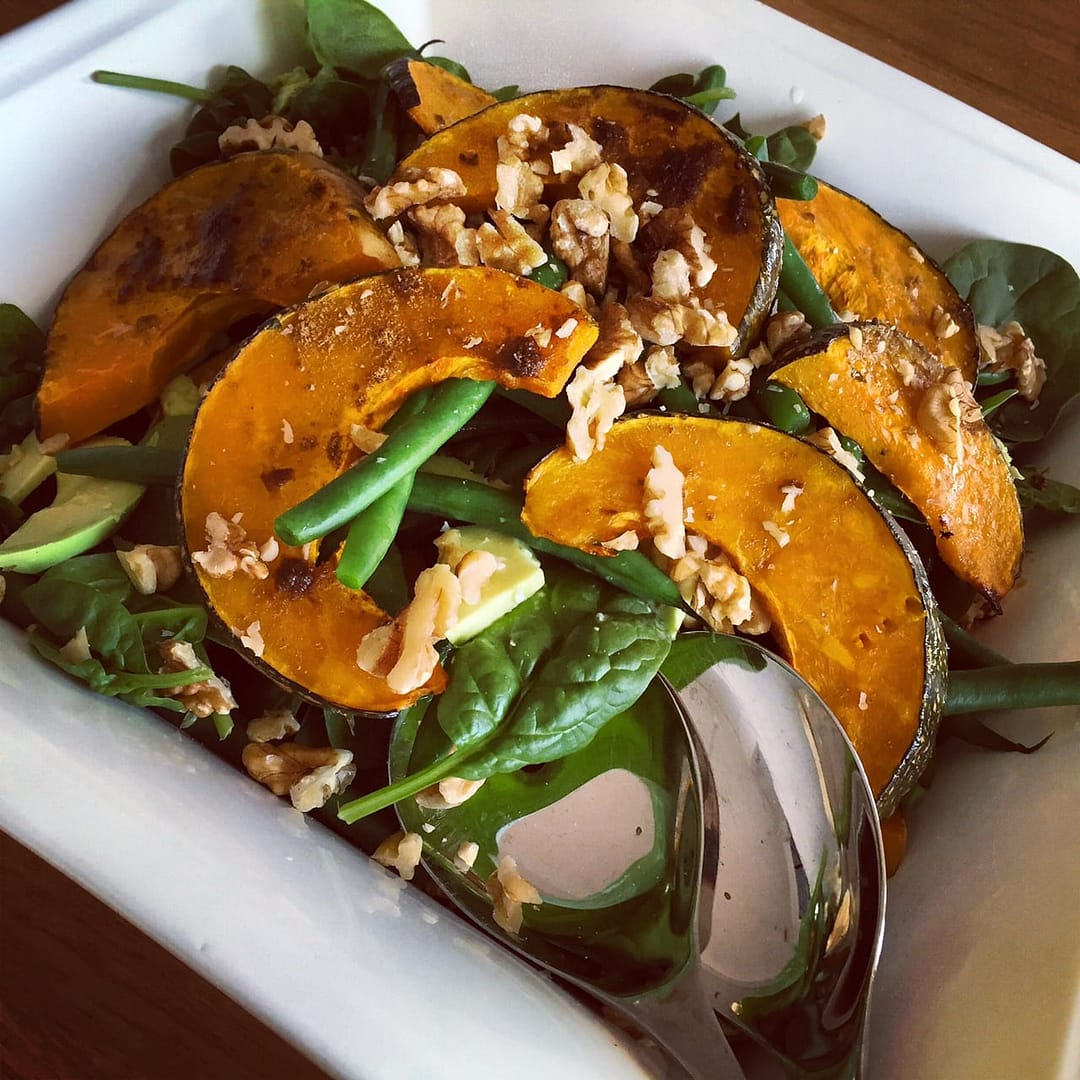 When your salad needs to be hearty and you want to make your vegetables a little more interesting,  this delicious roast pumpkin salad is just what you need.  All year round, our Roast Pumpkin salad shines for a standard family night dinner or entertaining with friends.
Ingredients
1/4 of pumpkin of your choice
Ground cumin spice
Green beans
Spinach leaves
Avocado
Walnuts
balsamic vinegar
Olive oil
Creamy Fetta – optional
Method
Cut the pumpkin into thin slices, coat with olive oil and sprinkle with Cumin spice.  Roast until tender.
Blanch the green beans in hot water.
Layer the roasted pumpkin (warm or cold) along with the beans and avocado slices through the spinach leaves.
Dress with good quality olive oil and balsamic vinegar.
Top with chopped walnuts and if desired crumble a smooth feta over the top.
Quantities will depend on how many people you are feeding, you can't go wrong.  This salad makes great lunch box leftovers the following day so make sure you make plenty.
Nutritional information
Carbohydrate 
Protein 
Fats 
*served with ½ cup blueberries, ½ cup strawberries and 2 tablespoons natural yogurt