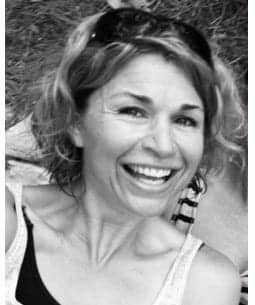 Emma has 17 years of experience working in the health and fitness industry. Combining her love of human movement and fitness with her passion for health and nutrition, Emma has developed a unique approach to lifestyle coaching. Combining key lifestyle factors such as Nutrition, Movement and Mobility, Connection and play in Nature, Stress Management techniques and Sleep quality, Emma can tailor Individualized lifestyle programs to help you achieve your personal health and fitness goals to get you feeling happier, healthier and more energised for optimal lifelong vitality.
MASSAGE AND MOBILITY
Emma has been a massage therapist at Move Massage Fitness Lifestyle for 10 years, she specializes in sports and remedial massage, combining a broad range of soft tissue techniques aimed at relieving pain, managing and preventing injuries, helping correct postural imbalances, restore range of movement and re-energise muscles.
FITNESS AND ADVENTURE
Emma is a motivating and inspiring personal trainer and fitness instructor committed to helping small groups and individuals reach their full fitness potential. With a passion for human movement she focuses on correcting and rebuilding fundamental movement patterns through functional movement, strength and mobility training. MOVE Fitness intergrate these key training principals with high intensity training to bring you work out's that are Always High energy, Always varied, Always challenging and Always fun. You'll leave feeling energised, motivated and inspired.
Emma also has a passion; some call it an obsession, for trail running. She shares her love of the Tasmanian wilderness, taking small trail running groups out to explore local trails networks and further afield to adventure into some of Tasmania's more remote wilderness. Whatever your running level from beginners to advanced Emma has the experience and knowledge to introduce you to the beautiful tracks and trails around our beautiful state.
NUTRITION
With so many fad diets and conflicting information about nutrition and diet it can be confusing to work out what actually constitutes a 'Healthy Diet'. Emma's aim is to educate her clients and help them navigate their way back to 'A real whole food diet'. Emma specializes in treating digestive issues, developing weight loss programs and weight management, she can help you with stress management techniques and techniques to help improve your quality of sleep. Realizing there is no 'One Size Fit's All' when it comes to nutrition and diet she will work personally with you, developing an individual approach to diet, based on your heath and wellness goals.
Diploma of remedial massage
Certificate 3 group fitness instructor
Certificate 4 qualified personal trainer
Level 2 kettle bell instructor
Fundamentals of mobility for functional training
Fundamentals of battling ropes training
Certificate 4 Food coach
Emma has experience with a broad range of clients and has worked with national level sports teams in Swimming, Soccer, Cricket and Rugby. Emma has also worked along side local physiotherapists, treating athletes competing in the Mark Webber Challenge 2008, 2011 and 2012 and at the Australian Multi sport championships held in Freycinet.