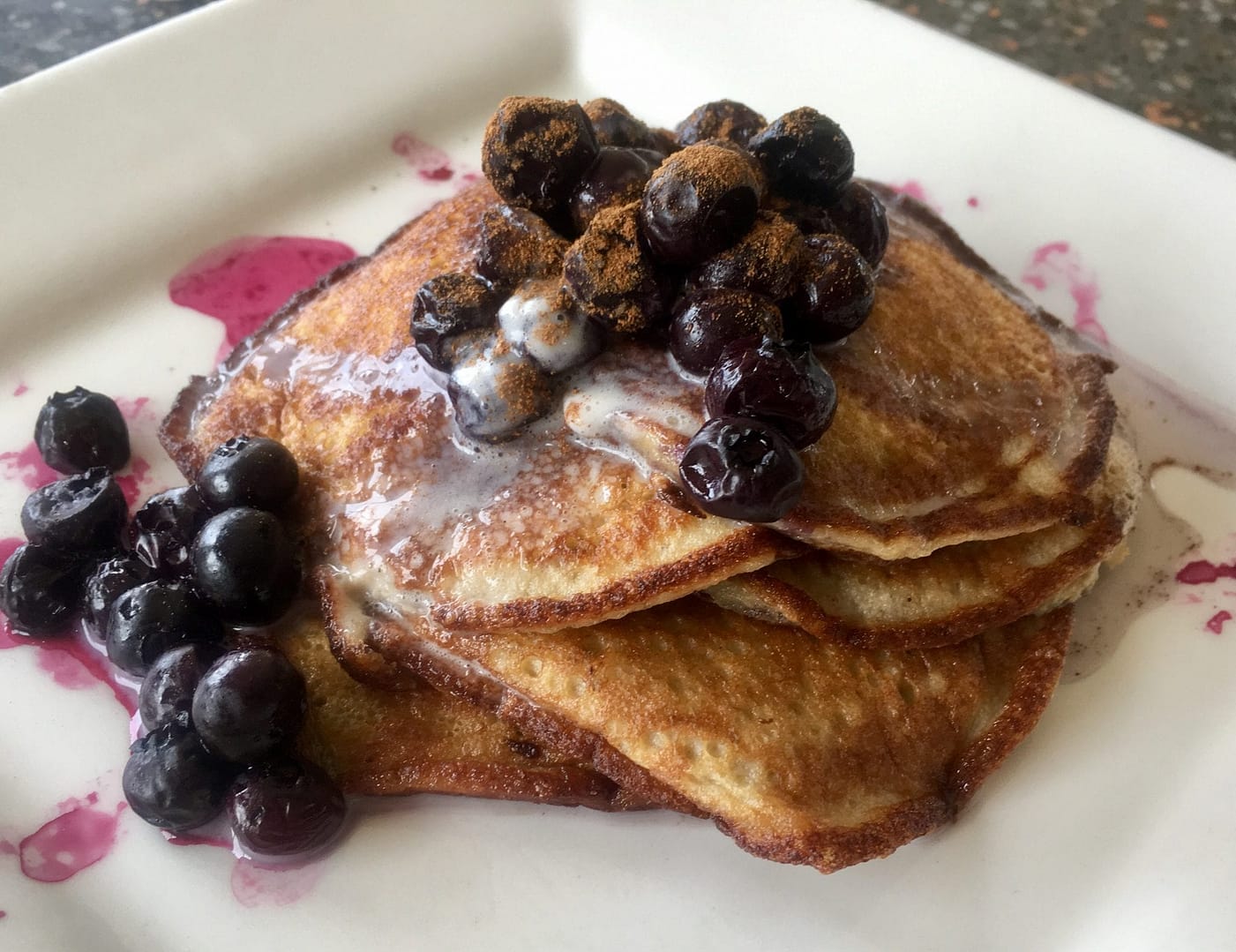 Eating real whole food while avoiding sugar and gluten filled processed food doesn't mean you have to miss out on super tasty treats. These gluten free, dairy free banana pancakes are so nutrient dense that they'll keep you well filled right up to lunch. Easy to prepare, easy to cook and the kids will love them.
Ingredients
Coconut oil for frying pancakes
Cinnamon to sprinkle over pancakes
Method
Crack eggs into a bowl and whisk
Mash both bananas in a bowl
Combine the eggs and mashed banana
Melt 2 teaspoons of coconut oil in a fry pan over low heat (or enough coconut oil to cover base of pan)
Add approximately 3 tablespoons of the egg and banana mixture to the fry pan (or enough to make desired size of pancake)
Cook for approximately 1 to 2 min, keep checking bottom of pancake to make sure it's not burning, flip over and cook the other side approximately 1 to 2  min.
Once cooked place on a plate and top with fresh or frozen blueberries that have been heated through.
Sprinkle with cinnamon to taste.
Top with coconut yogurt or whipped vanilla coconut cream.
Server 2 people