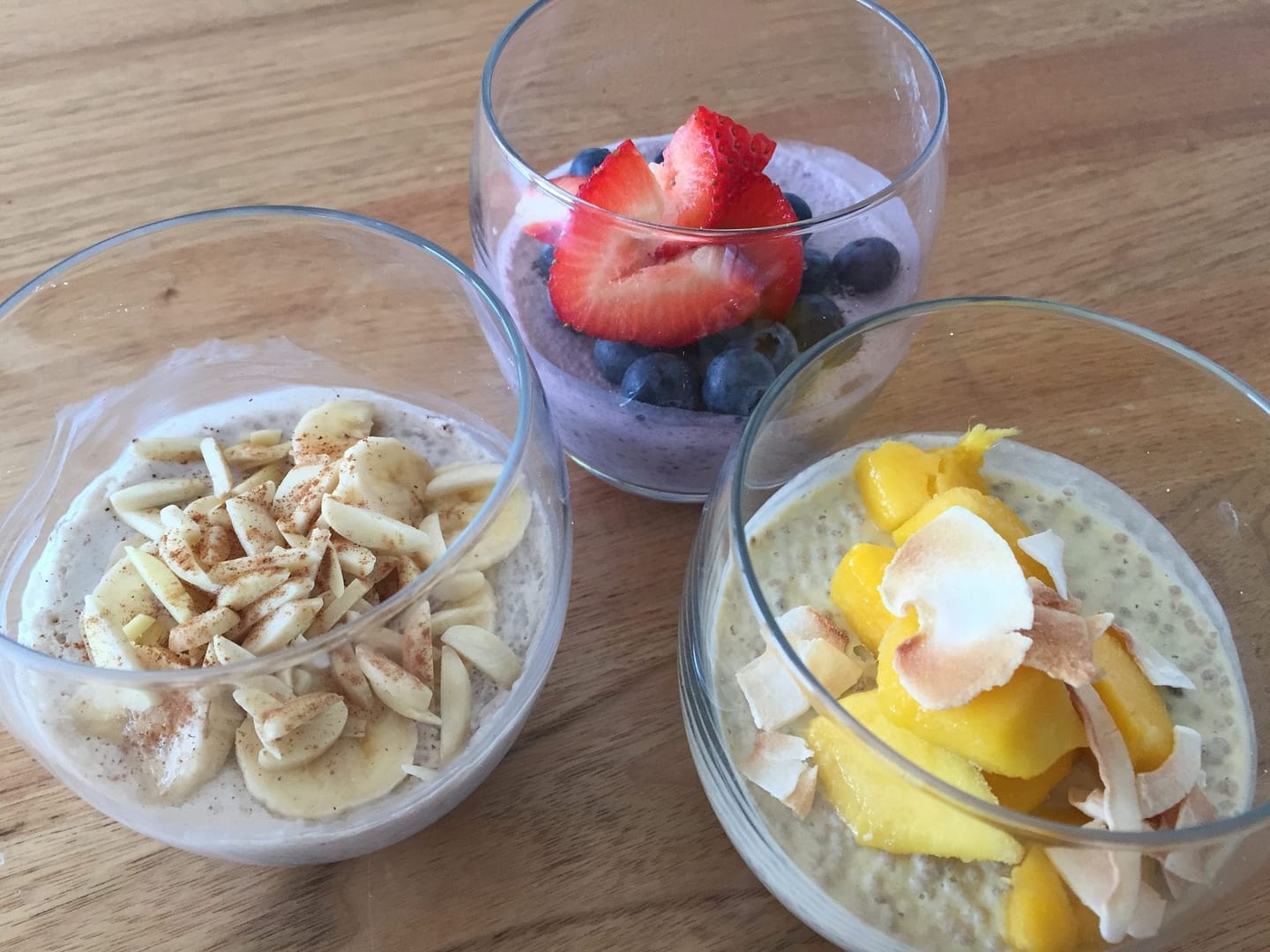 Breakfast can be clean, tasty and still simple.  With some planning and preparation you can start your day with a Chia Pudding fast and effortlessly.  Prepare the night ahead and prepare 4 serves at a time.  The flavourings and options for toppings are endless, don't be limited by our ideas in this recipe.  Try some of your own and share them with us.
Basic Chia Pudding
1 can of coconut milk
1/3 cup chia seeds
1 tsp vanilla extract
1 scoop NUZEST Vanilla Pea Protein – optional
Serves 4
Vanilla Chia
Basic chia pudding
Ground cinnamon to taste
Top with a few thin slices of banana, chopped almonds and a dusting of ground cinnamon
Berry Chia
Basic Chia pudding
2/3  – 1 cup mixed berries thawed
Top with blueberries and fresh strawberries
Mango chia
Basic chia pudding
The flesh of 1 fresh mango or 1 cup frozen mango pieces
Top with a few slices of the mango and some lightly toasted coconut flakes
Method
Mix all the ingredients for your favourite flavour in a bowl or jug with a stick blender.
Pour the mixture into 4 glasses or containers and chill.
Top with your preferred topping just prior to serving