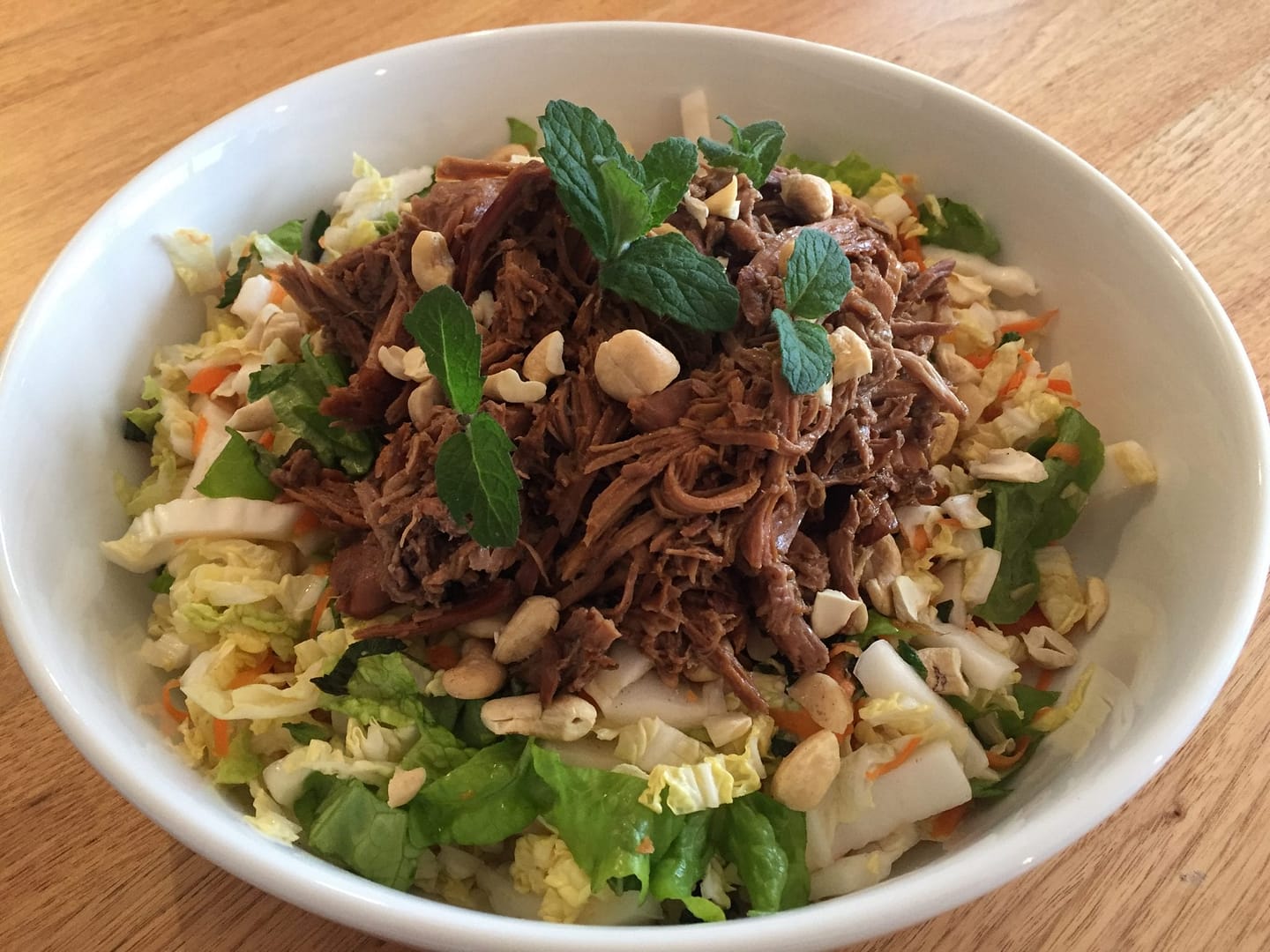 Summer days and easy meals for family and friends.  Don't put your slow cooker away at the end of winter.  With our pulled lamb and asian inspired salad you can slow cook your lamb through the day and then pull together a quick salad at the end of the day.  Minimal time and fuss required. Enjoy
Ingredients
Asian Salad
6 cups of chinese cabbage (wombok)
2 cups of lettuce leaves of choice
1/2 cup of chopped mint
1/2 cup of chopped coriander
1 carrot shaved into thin strips
large handful of snow peas thinly sliced length ways
Red Capsicum thinly sliced in long lengths
1/2 cup chopped cashew nuts (optional)
Dressing
Juice of 1-2 lemons
1 TBSP fish sauce
1 long red chilli chopped
Method
Season the boned lamb roast and place in the slow cooker in the morning.  At the end of the day, shred the lamb and toss through the juices in the pan.
Shred the vegetables and place into a large salad bowl and toss
Mix the lemon juice, fish sauce and chopped chills together and toss through the salad just before serving.
Place the shredded lamb on top of the salad and serve.
Serves min 4 people.  Servings will depend on the size of the lamb and the quantity of ingredients used.
Nutritional information
Carbohydrate 9g
Protein 75g
Fats 33g