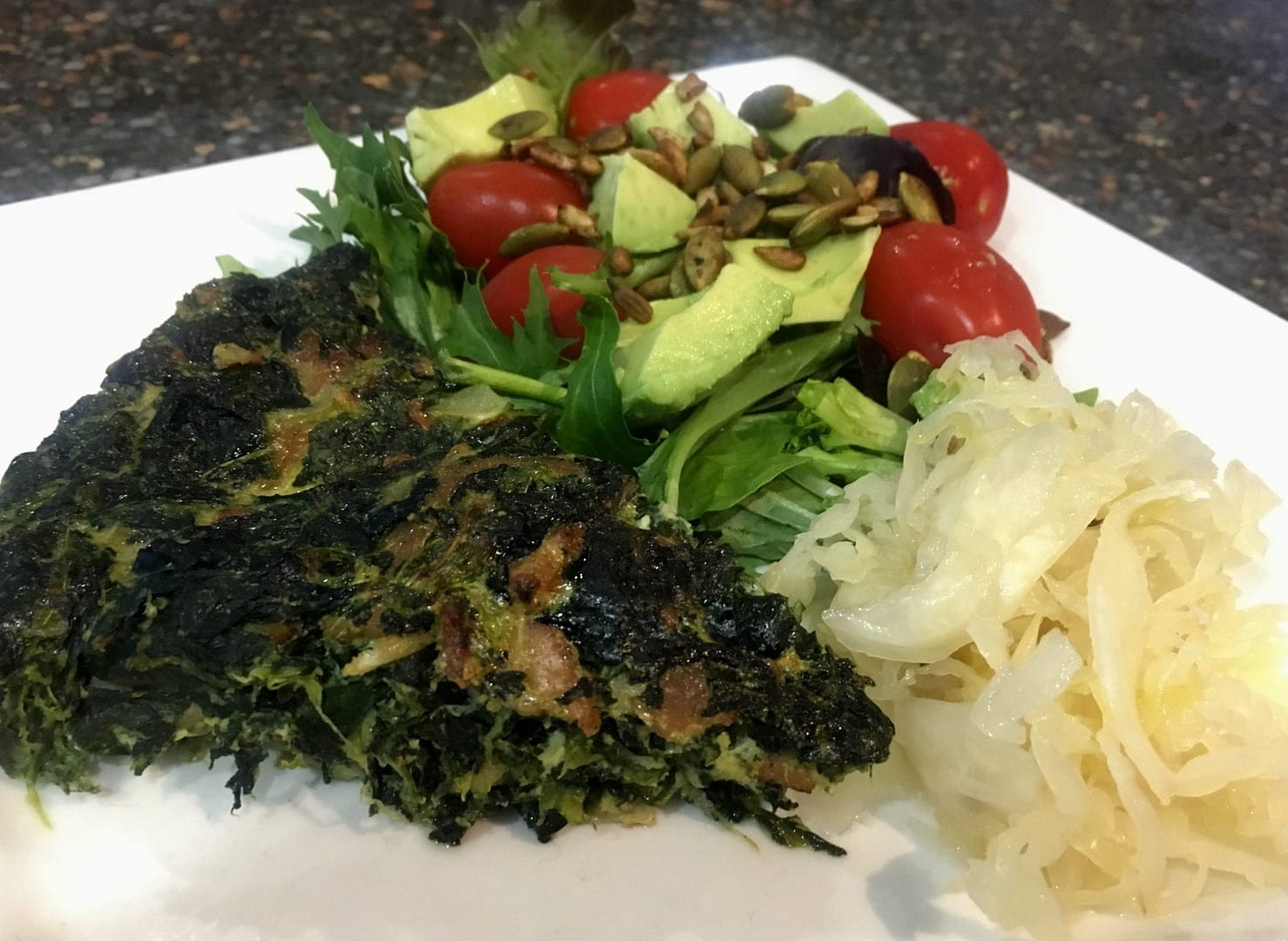 This frittata recipe is high in protein and vitamin rich. Frittata is a simple and versatile dish that can be enjoyed at breakfast, lunch or dinner. Frittata is essentially a quiche without the crust making this recipe the perfect gluten and dairy free meal.
So so so tasty serve hot or cold, on its own or with a side salad.
Ingredients
1 X 500 gram packet of frozen spinach defrosted
1 bunch of silver beet, washed, leaves removed from stalks, and chopped
4 to 6 rashers of bacon chopped
1 brown onion finely chopped
Method
Crack eggs into bowl and whisk until light and fluffy, set aside
Over a medium heat add olive oil to pan and add bacon, fry for about 4 min or until just undercooked
Add onion and garlic to the pan stir through continue to cook until onion becomes transparent
Add the frozen spinach and the shredded silver beet to the bacon and onion mix and stir though until sliver beet wilts
Add the 8 beaten eggs, torn basil, salt and pepper to the bacon and spinach mix and stir until combined
Turn heat to low and allow to cook until cooked on the bottom app 5 min, keep checking
Transfer frittata to oven with top element on to cook top of frittata, keep checking to make sure the top does not burn.
Serve hot or cold, at breakfast, lunch or dinner.
Makes 6 generous serves