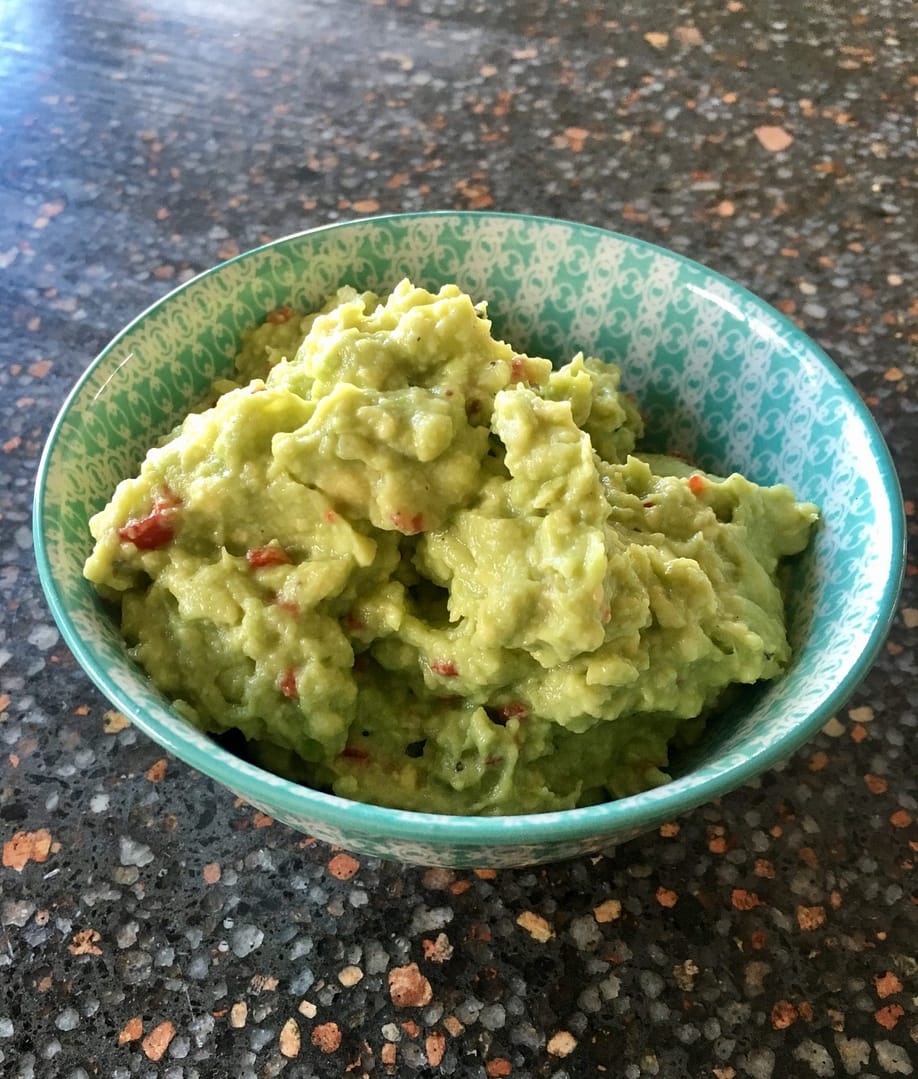 Dairy free guacamole is quick and easy to make. Great served with carrot or celery sticks as a dip or serve as a side with salad or as a topper on whole roasted sweet potato.
Ingredients
 2 Avocados
1 clove minced garlic
Juice of 1/4 lemon
1 fresh chilli seeded and chopped
Salt and pepper to taste
Method
Place all ingredients in bowl and combine
Season with salt and pepper to taste
Serve with seed crackers, raw veggie sticks or use an as accompaniment to salads or a topping on roasted whole sweet potato.
Will keep in fridge for up to 1 day.
Makes approximately 8 heaped dessert spoon servings.