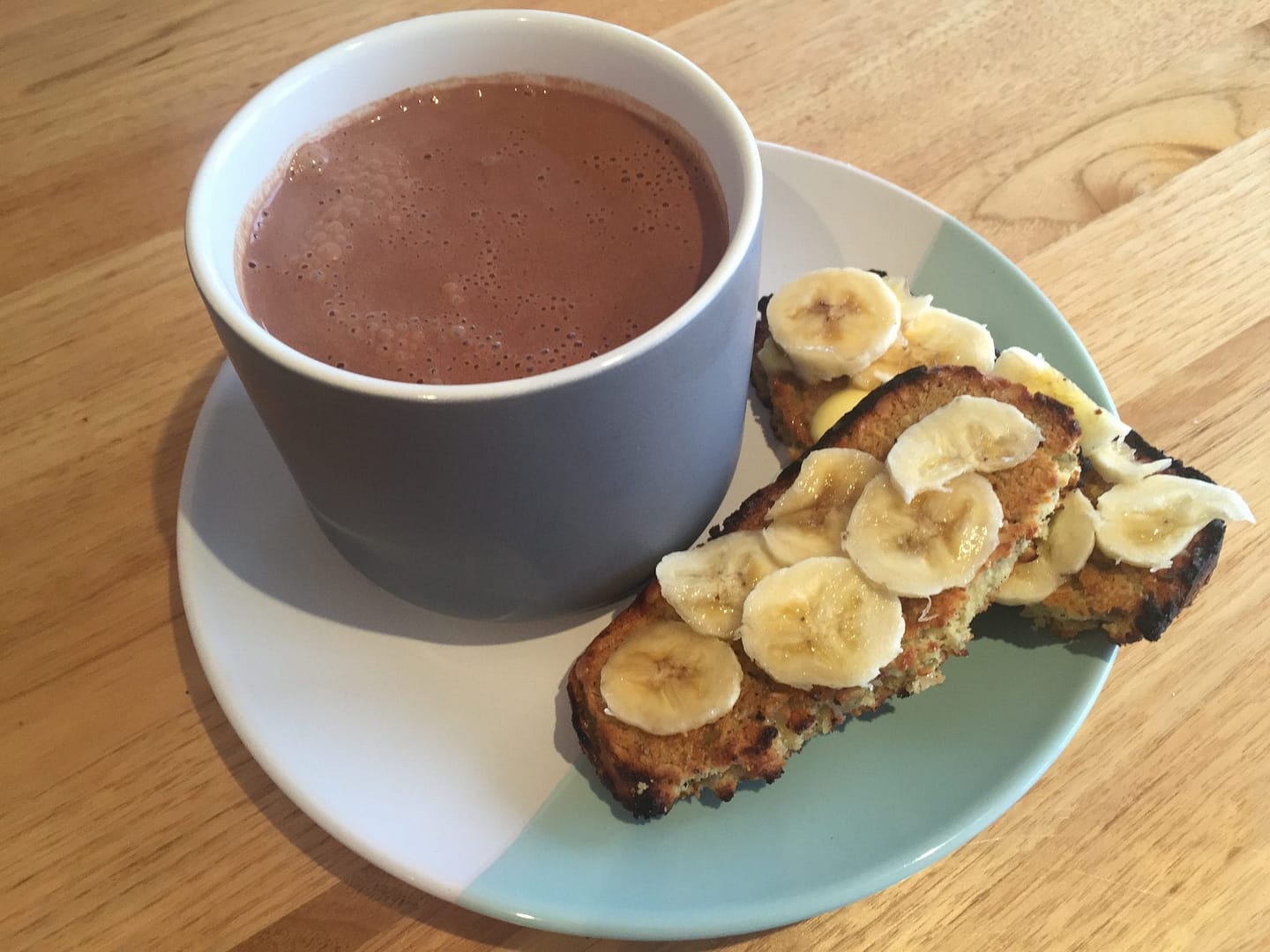 There are times in the day when you need a hot drink that feels like a great big hug!  Our Hot Cacao drink is just what you need.  A perfect substitute for coffee, this nutrient packed mug of warmth offers a good dose of magnesium to enhance relaxation, good neurotransmitter activity, muscle relaxation and stress reduction.  There are so many great reasons to lift your magnesium intake, and we see no better way than with a hot cup of Cacao.  Fuel your body and your mind while reducing your cravings in one steaming hot mug of goodness.
Ingredients
1 cup of Nutty Bruce coconut milk (or a combo of coconut and almond milk)
1 tbsp raw cacao powder
1/4 tsp raw honey
 a dash of vanilla extract
 1 tsp of cinnamon (add more to desired taste)
Serves 1
Method
Place all the ingredients in a pot over medium heat.
Stir until heated to your desired temperature and well combined.
Taste and add more cinnamon to the top if desired
Enjoy solo or with a slice of Seed Bread and 1/3 of a banana sliced.
Nutritional information
Carbohydrate 14g
Sugars 5g