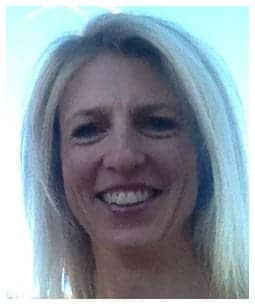 Leeann Mennitz
Leeann Mennitz is a Principal Therapist at Move Massage Fitness Lifestyle and combines 15 years experience with passion and education in the areas of massage, mobility, fitness and nutrition and lifestyle coaching.
Her multifaceted skill base offers the latest knowledge in mobility, movement and  nutrition coaching to inspire her clients  towards a discovery  of good health and functional movement.
Leeann helps people just like you achieve personal health and fitness goals they never thought possible.  Highly regarded for her skills in personalising your individual health journey, Leeann can help you,, step by step, regain life long health and vitality.
'Life requires movement'
As a certified Clinical Massage Therapist with over 20 years working in the industry, Leeann has experience with a broad client base including national level sporting teams in swimming, soccer, rugby, cricket and rowing.  The reputation of our clinic amongst local physio therapist's results in our regular support for events and teams that travel to the state for major competition.
With in our daily clinic practice Leeann treats clients from a broad range of semi professional athletic performance levels, to weekend worriers who have one common interest, a passion for sporting performance and pain free movement in their chosen sporting arena.  Cycling, running, crossfit, rowing, swimming, team sports, multisport and so many more..
Outside of the sports spectrum Leeann has technical and practical experience in physical dysfunction arising from daily life, job related physical stress and post injury and illness musculoskeletal issues.  Leeann has the skills and knowledge base to help correct postural dysfunction and maintain your physical health and pain management depending on your personal circumstances.
'Your are what you eat AND digest'
A nutritional philosophy that Leeann not only educates and coaches her clients toward, but also personally lives by on a daily basis.  As a qualified nutrition and lifestyle coach Leeann continues her research into nutritional science, longevity and behavioural change. With her own personal health journey from deep fatigue, to now waking up feeling alive and amazing each day. Leeann can lead the way with a unique combination of education, experience and practical application.  Feeling less than amazing is not normal!!
Combine your nutritional journey to good health with movement, sleep, stress and lifestyle management and you will never look back. Change is never as hard as you thought it would be.  With a family of her own and a busy working schedule, Leeann can show you how to make sustainable lifestyle changes easy.
'Fitness – make it a lifestyle not a duty'
When you join MOVE Fitness you have an opportunity to achieve physical gains you never thought possible in a high intensity, challenging and fun environment.  Leeann holds a Cert. 3 and 4 Personal Training qualification and is a motivating and inspiring trainer on the MOVE Fitness team.  Leeann will focus on your mobility, technique and personal goals ensuring you approach your work outs with both determination and inspiration from those around you.   What makes our instructors and classes unique?
Our personal passion as trainers towards our fitness goals.
Our sense of personal achievement as trainers from watching YOU achieve your fitness goals along with us.
Feelings of achievement on a daily basis as a therapist and coach when we see our members improve their fitness, health and happiness through movement and positive lifestyle choices.
When you invest your time, your money and your trust in MOVE Massage Fitness Lifestyle, you get therapists like Leeann who invest their time and passion into helping you achieve your health goals today, tomorrow and into the future.  With her personal ambitions in functional high intensity fitness training, trail running through our beautiful state and love of good food for health, you get far more than you bargained for when you sign up for a session with Leeann, regardless of the modality you employ her skills for.  Get addicted to feeling amazing!!!
I want to inspire people
I want someone to look at me and say "because of you I didn't give up"