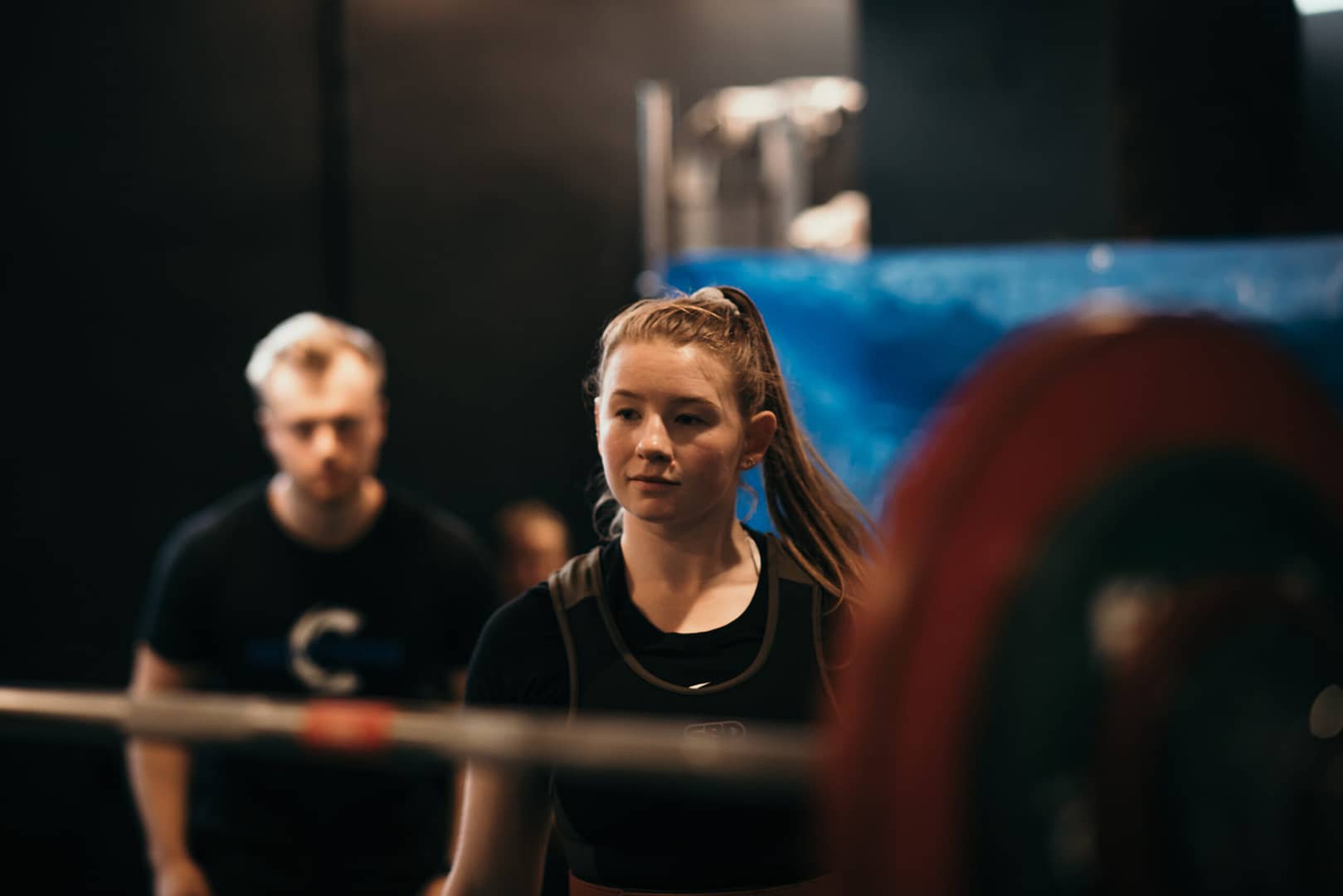 6 week specialised programs
More than Muscle – Weightlifting class
Our specialised strength class offers the ultimate in small group with a maximum of  6 people. Spending 6 weeks specifically workshopping one type of focus lift, either the deadlift or the back squat and alternating each cycle along with series of accessory strength movements. This class is perfect for beginner and intermediate level lifters alike.
Lindsay is a passionate Strength and Conditioning coach with a love of Powerlifting in particular and has spent two years cultivating this specialised class. With the aim of giving participants time and space to workshop one specific lift, in detail, under supervision and with support, feedback and direction they can learn and develop their technique, so that at the end of this 6-week block you have a new favourite exercise that you have mastered!
Week to week the structure of this class is consistent, running though mobility, stretching and warmup sequences relevant to the focused lift, familiarising with the movement patterns and adding extra layers of technique and focus as the class moves into its weighted lifts, educating participants around the "how?" and also the "why?" of our training.  This class provides specificity and structure paired with a progressive overload programmed by your coach, these are perfect conditions for participants to develop a deeper understanding of themselves, their lifting and to grow their confidence and strength training.
Discover the secrets beneath what is often judged as gruelling mindless muscle pumping, lifting weights can change your life in unexpected ways, change your mind as well as your body with these lifting classes!
This class is More Than Muscle.
Sign up for this class is in 6 week blocks.  Talk to us today and find out when our next 6 week block begins.