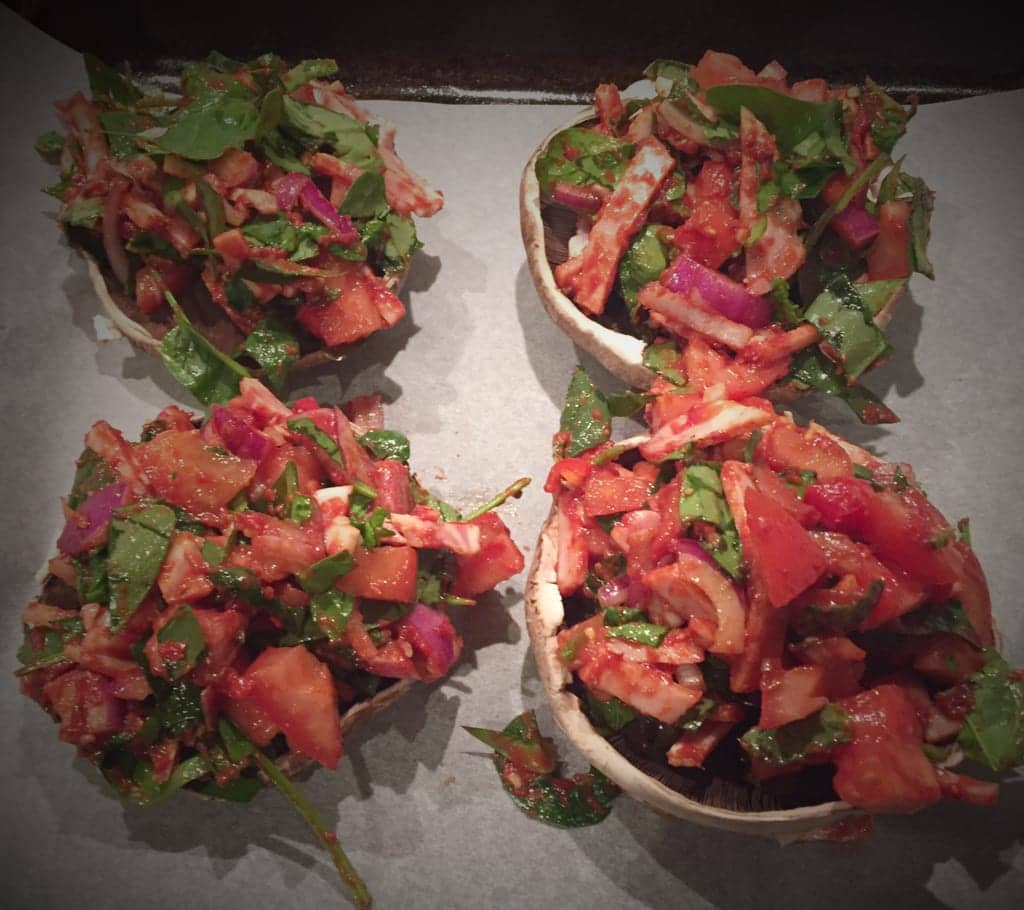 The humble mushroom is underestimated for it's nutritional value and versatility.  You can add mushrooms of all shapes and sizes to your meals to increase variety and satiety, coming away feeling full and satisfied.  Our mushroom pizza takes a flat brown mushroom and turns it into a pizza base.  You will be pleasantly surprised at the outcome.
Ingredients
1-2 large flat brown mushrooms (depending on hunger)
Baby spinach leaves
Chopped tomatoes
Chopped capsicum
Bacon – high quality, gluten free variety
Red onion
Crushed garlic
Fresh or dried herbs – Basil, oregano, parsley, pepper
Olives
tomatoes paste
Splash of olive oil
Ingredient quantities will depend on the number of serves you wish to make.  Make plenty of filling to pile high on the top of the mushrooms.  You can even substitute some of your personal favourite pizza toppings.
Method
Preheat your oven to 180 deg
Mix all of the topping ingredients together in a bowl
Pile the topping onto the mushrooms, on a prepared oven tray
Bake until the mushrooms are soft
Serve alone or with a light salad