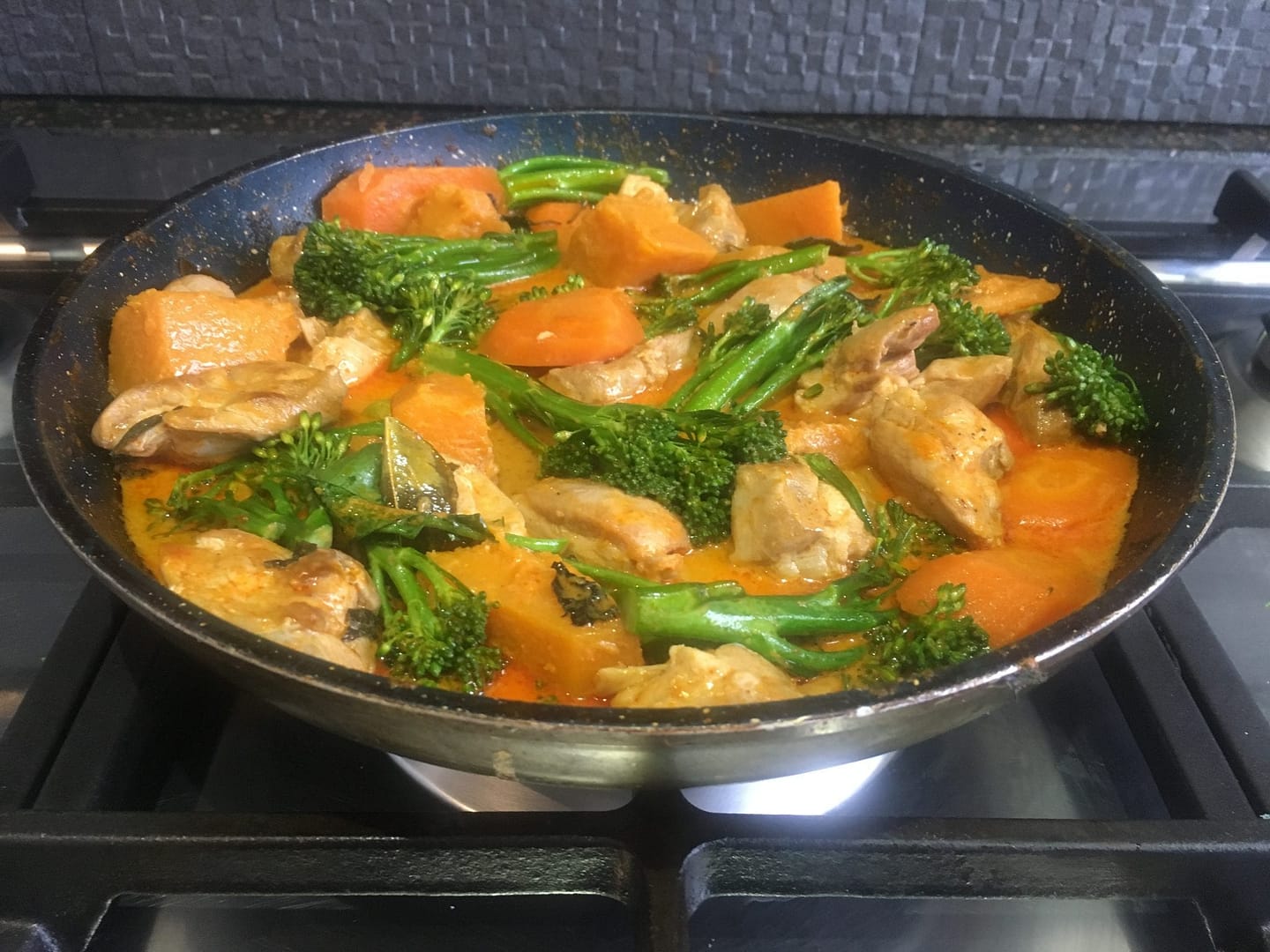 This 1 one pan wonder is quick and easy to prepare and cook making it a perfect mid week meal. Chock a block full of healthy fats, protein and veggies this curry is so satisfying there's no need to serve it with rice.
Added bonus curry tastes even better the next day left over can be taken for lunch.
Ingredients
10 free range chicken thigh fillets
1/2 a butternut pumpkin, chopped into cubes
2 to 3 carrots, peeled and chopped
2 tablespoons red curry paste, we use Mae Ploy red curry paste
1/2 t0 1 cup home made bone broth or water
3 kaffir lime leaves torn or cut into shreds
Method
Heat coconut oil in large fry pan, add chicken thighs in batches and cook until just done. Set aside.
In another large fry pan melt coconut oil over medium heat, add red curry paste and cook until fragrant about 2 min.
Add coconut milk and broth and bring to a simmer.
Add kaffir lime leaves and fish sauce allow to simmer for 1 min.
Add the chopped pumpkin and carrot and continue to simmer for about 5 min.
Add the chicken and continue to cook until vegetables still have a bit of crunch
Add the broccolini and basil and stir through
Finish off with a squeeze of lime