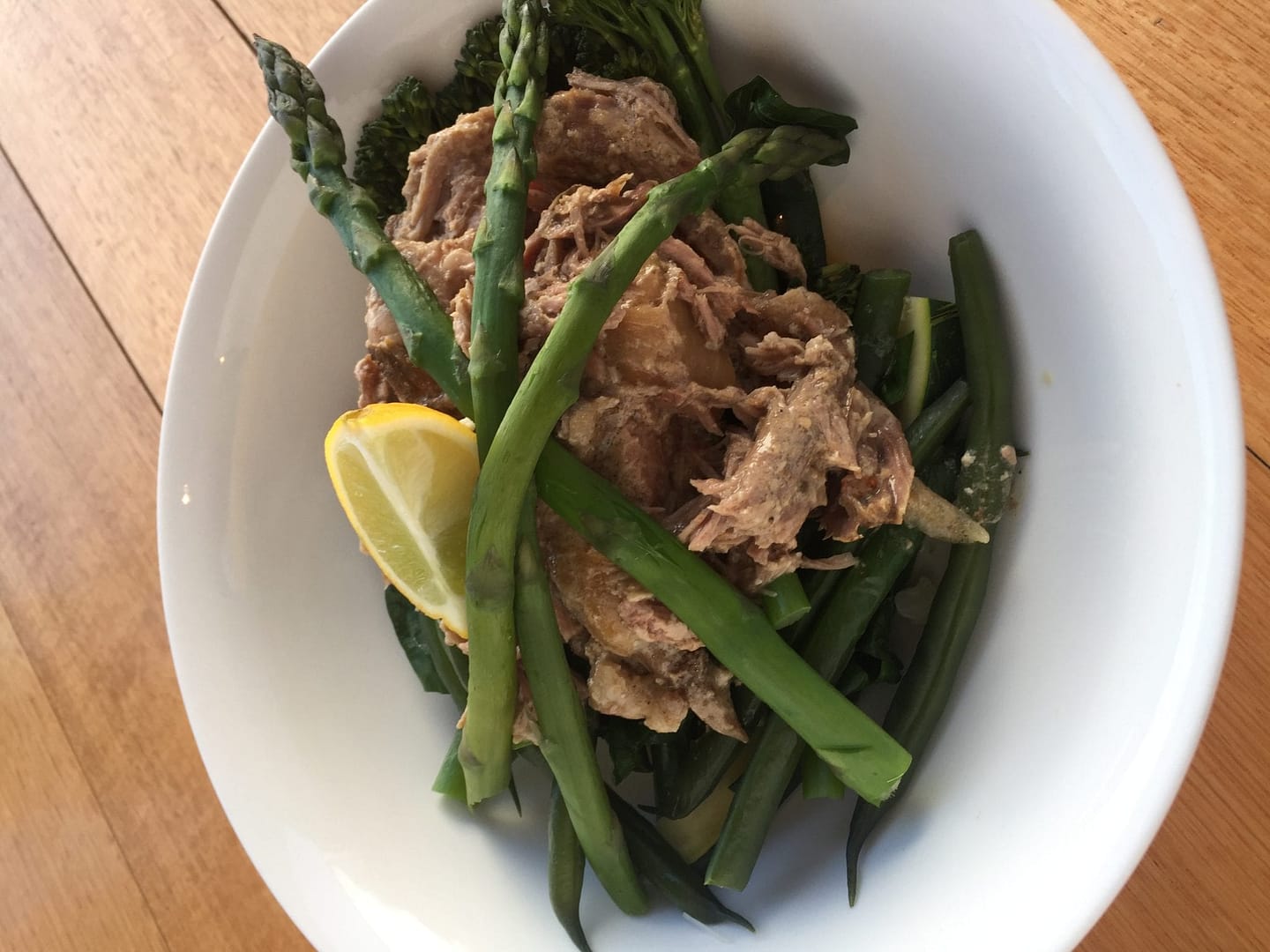 Simplicity, flavour and easy preparation.  Our slow cooked coconut pork is inspired by 'Mark's Daily Apple'.  super quick to prepare in the morning, it is ready to go at dinner time and feeds few or many.  Adjust the recipe to feed your tribe.
Ingredients
1 – 1.2kg shoulder of roasting pork
2 tsp grd cumin
2 tsp grd coriander
1 tsp salt
2 tsp grd pepper
2 x 2 inch piece of ginger thinly sliced
4 cloves of garlic
2 onions
1 400g can coconut milk
Serves approx. 4 – 6
Method
Remove the bulk of the rind from the pork and discard (or roast into crackle later if you choose)
Rub the pork with the cumin, coriander, salt and pepper mix
Place the pork into your slow cooker with chopped onions, garlic and ginger
Pour over the coconut milk
Slow cook all day on low temp.
Serve over your choice of greens – broccolini, beans, asparagus, silver beet, brussel sprouts
Serve with a wedge of fresh lime and squeeze over the top before eating.
Nutritional information
Carbohydrate 
Protein 
Fats